Long are the days where the little black dress was the only must-have in a lady's closet. We now need the little white dress, the little red dress &, in my humble opinion, the little blue dress. I especially find myself suggesting this color to the power ladies in my life aka the career women on the sure path of success.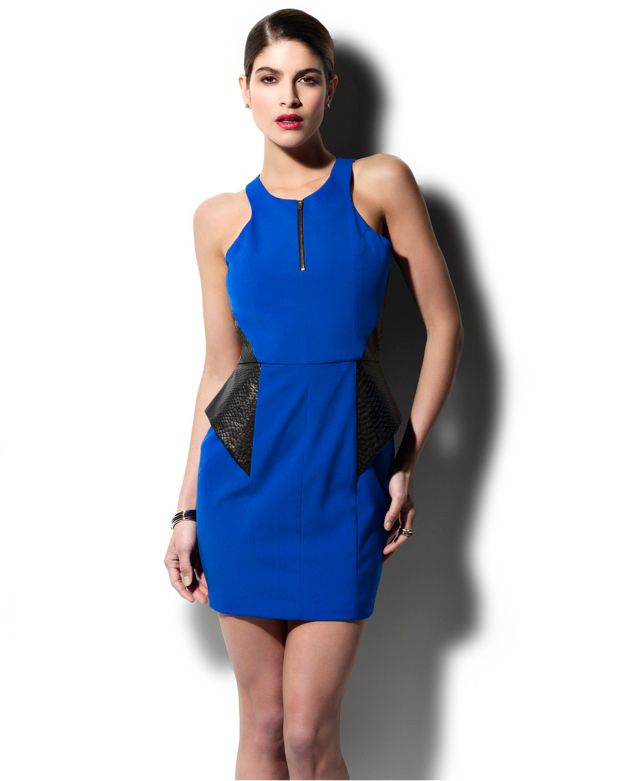 Mason By Michelle Mason Embossed Inset
Zipper Neckline Dress $99 orig $595
(image via
Intermix
)
According to
Color Wheel Pro
, blue is often associated with depth & stability, and, symbolizes trust, loyalty, wisdom, confidence, & intelligence. Which of these characteristics are exactly that which would you not want to convey in the workplace? None!
Not only is blue flattering for most skin-tones but it does not scream look at me whilst still commanding presence. These tailored dresses now on sale at
Intermix
are the perfect launching pad for your endeavors into the little blue dress territory: pair with a belt, tights, sweater & transform with each wear!
P.S. - These average 77% off!! Or if you were to get all three you would be saving $974! Add smart shopper to your list of attributes.